Tucked into inner suburban Newcastle, Flotilla is delightfully disrupting the Australian fine dining scene. Led by Head Chef Shayne Mansfield and Restaurant Manager Eduardo Molina, Flotilla offers a fuss-free and approachable atmosphere, only outshone by the calibre of the food.
Eduardo and Shayne both recall celebrations around the dining table, gathering with family and friends.
"I come from a pretty big family," says Shayne. "Having the time to sit down, talk and share a plate of food with 20 other people, they're my favourite memories."
And that's what the pair have created at Flotilla. A place to meet, to laugh, to eat, to drink and to share those special moments in life, big and small.
In the video below, Shayne and Eduardo discuss the role the dining table plays in creating the perfect dining experience.
Happy hearts and full stomachs
Around the KING Issho Dining Table, the vibe at Flotilla is unpretentious and relaxed.
"There's a time and a place for more formal dining," explains Shayne. "At Flotilla it's about approachable service and having a good time. It's like you're coming to our house for dinner. We pull out a little bit of magic so our guests can experience something they wouldn't normally get in Newcastle."
This is a philosophy Eduardo shares.
"We just want people to come in, have a good time and kind of forget about the world," he says. "In our little bubble that we create, it's a warm and safe place for good times and being in the moment.
"Drink some good wine, eat some good food and have a good laugh. Flotilla is a place where the staff are friendly and you feel welcome. A place that reminds you of home."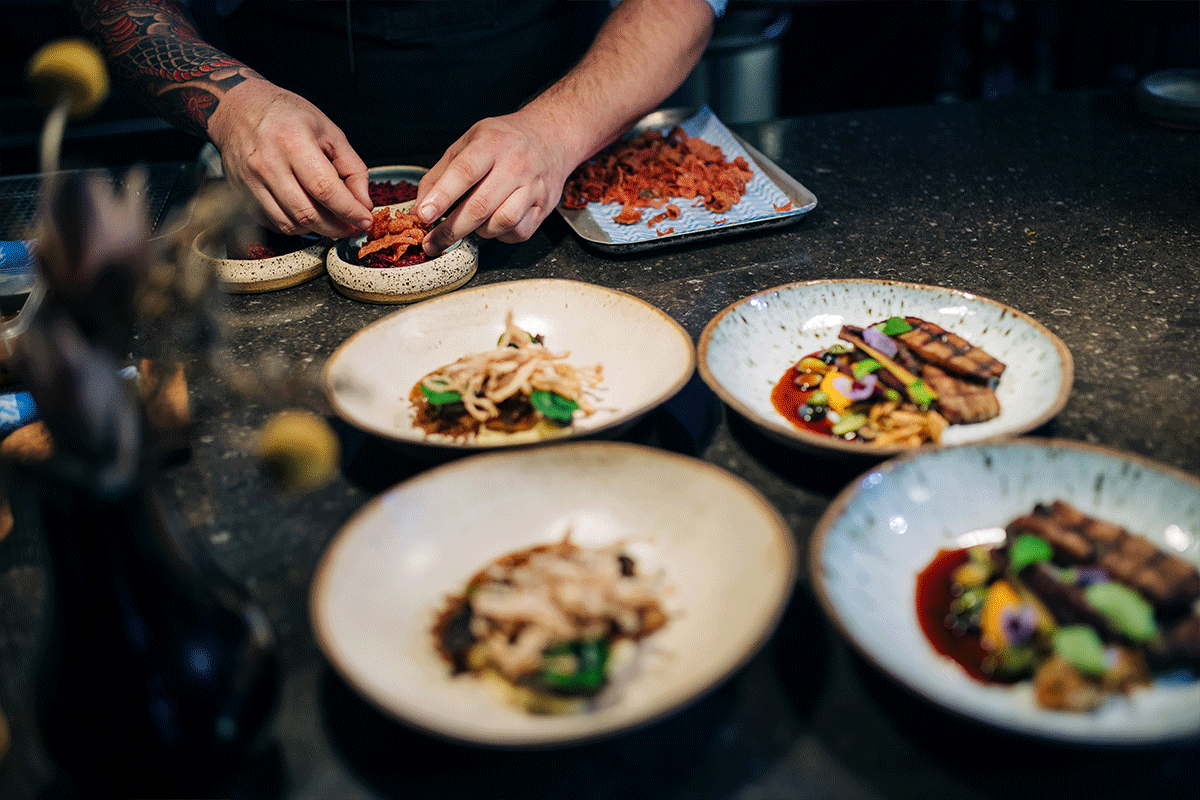 Flotilla is all about good food, good wine and good company.
Like the meaning of Issho in Japanese, Flotilla is a place where people can gather together. Where they can lose track of time in between food and wine, spending hours and hours with the people they love. And when they leave? Shayne and Eduardo want every customer to walk away with a happy heart and a full stomach.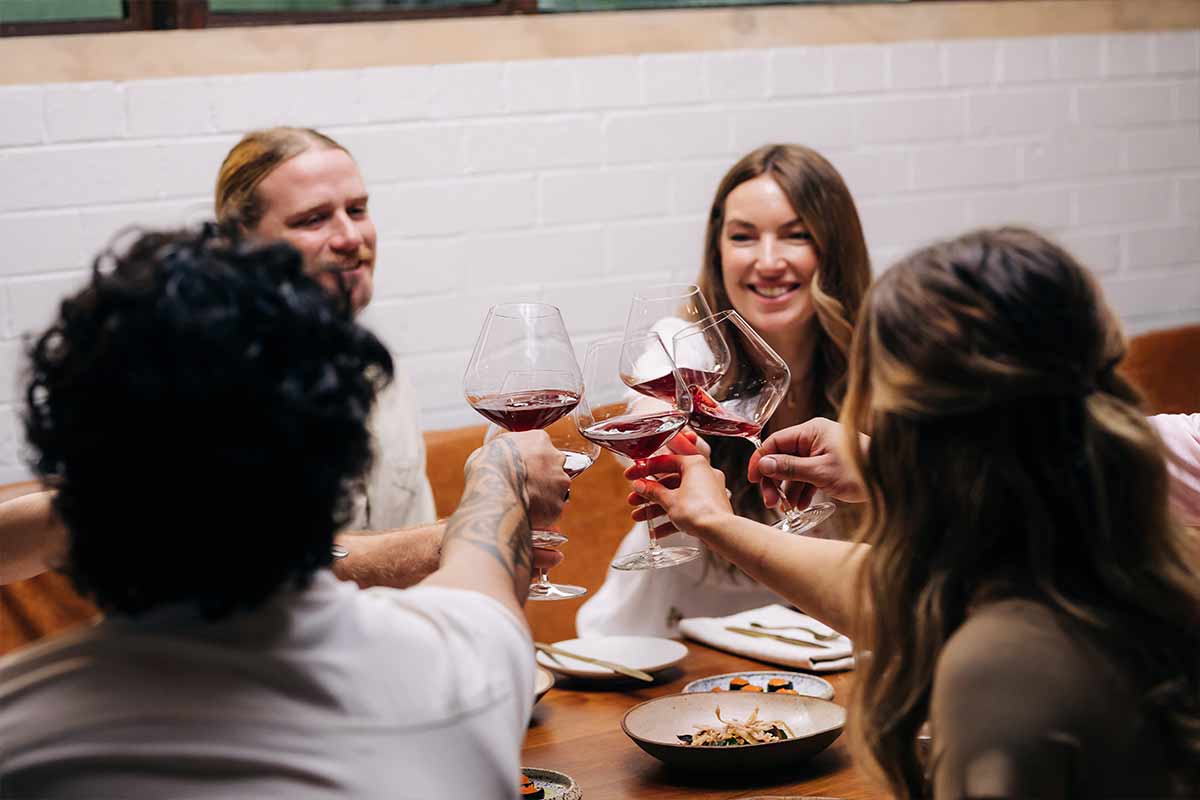 Dining at Flotilla is like coming home… and enjoying exceptional food and wine.
Good food and good wine
What really sets Flotilla apart is their approach to sustainability and how this runs through everything they serve in the restaurant. They work directly with small producers and consider the impact of the food and wine they serve.
Eduardo explains that sustainable wine is created by people who are treating the land well and allowing it to regenerate.
"We need to be conscious of what we drink and the way it's being produced," he says. "We only have one planet. We better take care of it."
This concept carries through to the kitchen, where Shayne creates meals "born out of scraps", ensuring that he uses as much of the produce as possible. "Nothing's going into landfill or the compost," says Shayne proudly when talking off his kitchen ethos.
A "gigantic" influence on Shayne's cooking has been his grandmother.
"I was always in the kitchen with her and she was showing me things," he recalls. "I remember looking under the kitchen sink and finding jars and things for fermenting and persevering and my grandmother taught me a lot about that. It comes back to that old school mentality of using everything."
What this translates to at Flotilla is something truly special. Eating at Flotilla is like coming home… and enjoying one of the most spectacular meals of your life.
The Issho Dining Table and Amara Dining Chair are the perfect pair to Flotilla's laid back entertaining style.
Easy entertaining at home
Flotilla so perfectly captures the laid back Aussie style of entertaining. Unsurprisingly, this is how both Shayne and Eduardo entertain in their own homes.
"What we do here, it's quite complicated with a lot of moving parts," explains Shayne. "The normal person couldn't replicate what we do. And that's part of why they come here.
"When I'm cooking at home, more often than not, it's a whole chicken that's been barbecued on the charcoal and served with some salad. It's not too complicated. Simplicity is the key."
Shayne says that all you need is a good bottle of wine, good butchery and don't overcomplicate it.
"Don't stress about entertaining, just have fun. You can do whatever you need to do with a dish, but at the end of the day, it's all about the people you're eating it with."
It's that simple philosophy – good food done well, enjoyed with friends and family – that resonates with people. And why Flotilla is such a buzzing addition to the Newcastle food landscape.
Follow the Flotilla Restaurant and Head Chef Shayne Mansfield on Instagram for more culinary inspiration.