The KING design team knows good design is more than aesthetics.
For the past five decades, KING has crafted innovative designs that push the boundaries of what furniture can achieve. And it's an honour to have our commitment to design excellence recognised by the Australian Good Design Awards.
"It tells the world this project not only represents design excellence, but it also surpasses the criteria for design innovation and design impact." - Dr. Brandon Gien, CEO of Good Design Australia and Chair of the Australian Good Design Awards.
The Good Design Awards is Australia's oldest and most prestigious international design awards and is recognised by the World Design Organization (WDO) as Australia's peak design promotion organisation.
This year, KING took home three awards for the King Cove Sun Lounge, Quay Dining Table and Kato Sofa in the Product Design category.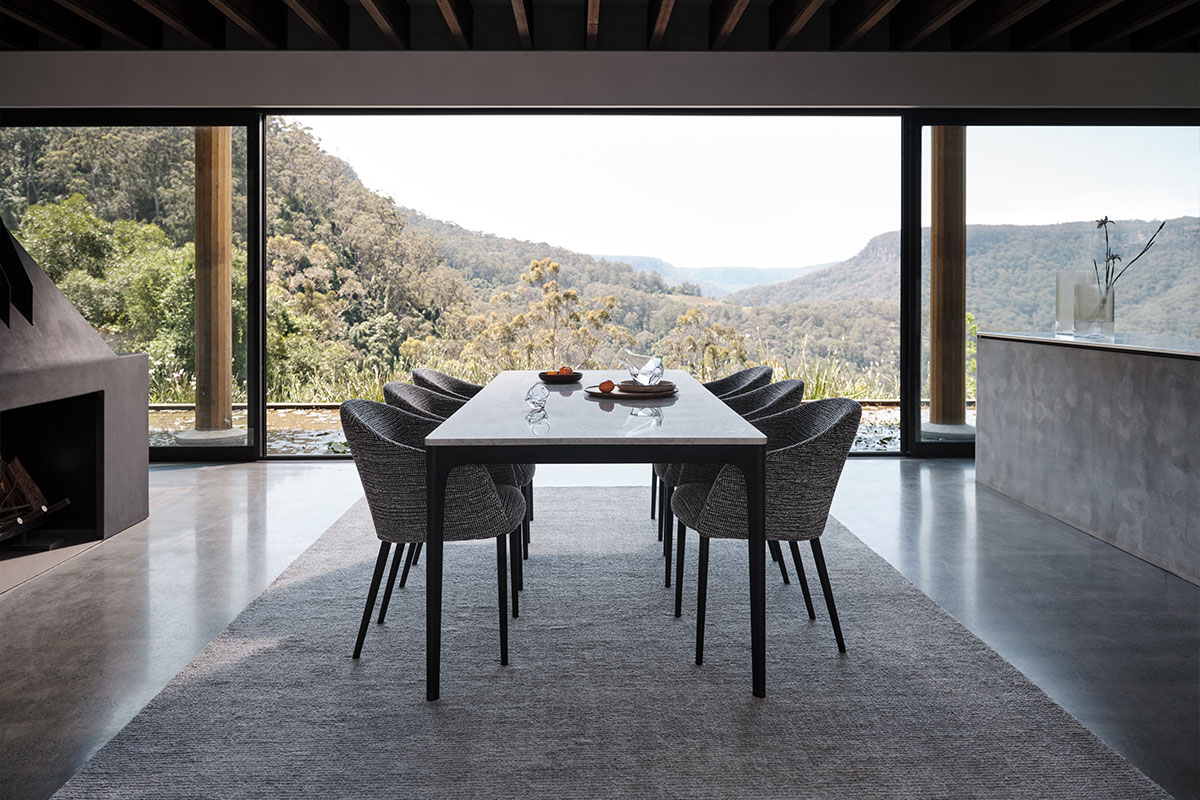 Quay Dining comes with the option of a high-performance ceramic top and KingCote® frame for both indoor and outdoor use.
Quay Dining Table
Designed by in-house Senior Designer, Alinta Lim, the Quay Dining Table was originally formulated as a response to our laid-back Australian lifestyle and love for entertaining.
"For Quay we offered the option for a ceramic finish and our KingCote frame to give choice to really create a that seamless indoor-outdoor living space our customer's desire." says Alinta. "And the extension tables provide flexibility to cater to larger groups."
A considered design is refined and perfected until every element works in harmony. And that's exactly what the Quay Dining Table gives with its subtle curved edges, custom finishes, and elegantly tapered legs.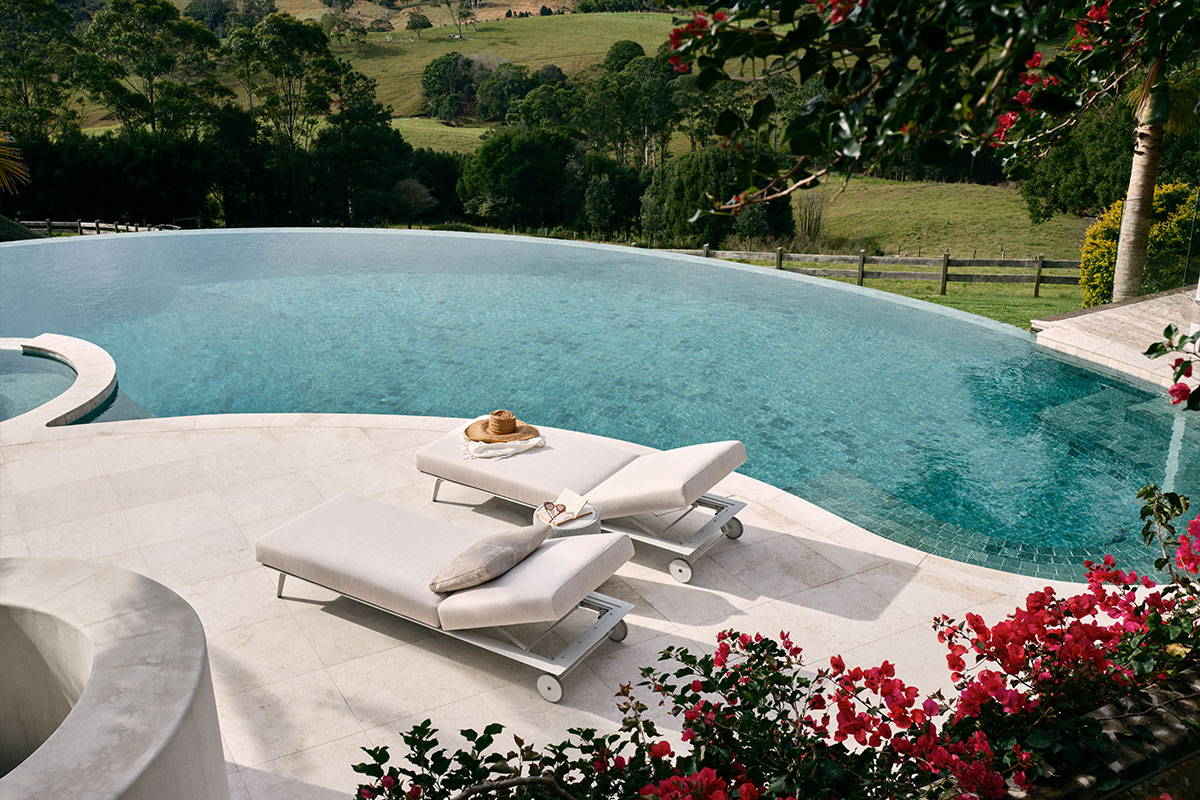 The King Cove Sun Lounge features engineered layers of support, delivering lasting personal comfort.
King Cove Sun Lounge
The King Cove Sun Lounge offers a fresh take on the classic sun lounge.
With a deep low profile and plush seats, this creation beacons pure relaxation, while the streamlined silhouette offers modern appeal. The design features an innovative circular latch, allowing you to adjust your position without getting up. And can be easily moved with its wheel legs and lightweight steel frame.
The beauty of the King Cove Sun Lounge was much-loved by the Good Design Awards Jury.
"The resort feel of this design has me imagining it in my own home. It's geometric, architectural details are gorgeous."
With outdoor living spaces becoming increasingly important during the global pandemic, the team were delighted to have an outdoor product recognised in the growing collection. Alinta who conceptualised the King Cove Sun Lounge, shared how the inspiration for this design was a response to lifestyle trends.
"Previously, our outdoor collection only featured sun lounge brackets that are a modification of a sofa, rather than a fully dedicated design. The King Cove Sun Lounge was a response to lifestyle trends, where people have shifted into placing more focus on outdoor spaces and the time they spend outdoors."
Offering the choice of curved corners and a grand double chaise, Kato reimagines contemporary luxury.

Kato Sofa
With the modular flexibility, KING is known for, Kato can be adapted to suit expansive interiors and smaller living spaces.
The Good Design Awards Jury were impressed by the many features Kato has to offer.
"A contemporary modular style incorporating wonderful functional benefits and tech features such as wireless charge, power, lighting and storage. Offering convenience and flexibility, this is a very thoughtful solution for a busy home life. Well done."
Kato sits lightly on a grand footprint, giving you the choice of a double or grand double chaise, curved corner modules, integrated timber components, and a contrasting base finished in European leather. This design is a true reflection of the team's approach to considered design.
Senior Designer and Continual Improvement Manager Tanya Rechberger who created Kato in partnership with Founder David King, shares her thoughts on the design.
"The elegance of Kato stems from its simplicity. The design is completely modular but sits lightly in the space courtesy of the low-profile floating platforms."
Curved corner components are designed to bring flow to your living space and offer variation from the traditional L-shaped sofa.
"We've taken the compact platforms and paired them with a rounded corner module for a fluid approach to comfortable luxury." Tanya shares.
KING in-house Senior Designers, Alinta Lim (left) and Tanya Rechberger at the 2022 Good Design Awards.
Designing for the future
Excellence and innovation are in our DNA.
The KING vision is to express a more conscious, sustainable way of living to inspire balance and simplicity in the home through innovative design, and in doing so, define a new state of Australian and global living.
The best designs are those that make the world a better, more beautiful place.
"We know that good design, when used effectively, can improve our quality of life and make the world around us better, safer, more efficient and more beautiful" - Dr. Brandon Gien, CEO of Good Design Australia and Chair of the Australian Good Design Awards
KING has won a host of awards over the years and this win follows on from last year where the team took home Good Design Awards for the Fleur Sofa and Vertio Wall System.
For more design inspiration you can read about the top 6 hallmarks of quality design or learn about Milan Design Week.
If you are new to KING, find out if KING is the right furniture brand for you.