In partnership with House & Garden
Styling: Sophie Wilson
Photography: Georgina Egan

The extensive range of chic, versatile furniture from KING includes pieces that are ideal for compact living areas.
House & Garden's Editor-In-Chief, Tanya Buchanan, tries some of the collection on for size in her own inner-Sydney terrace.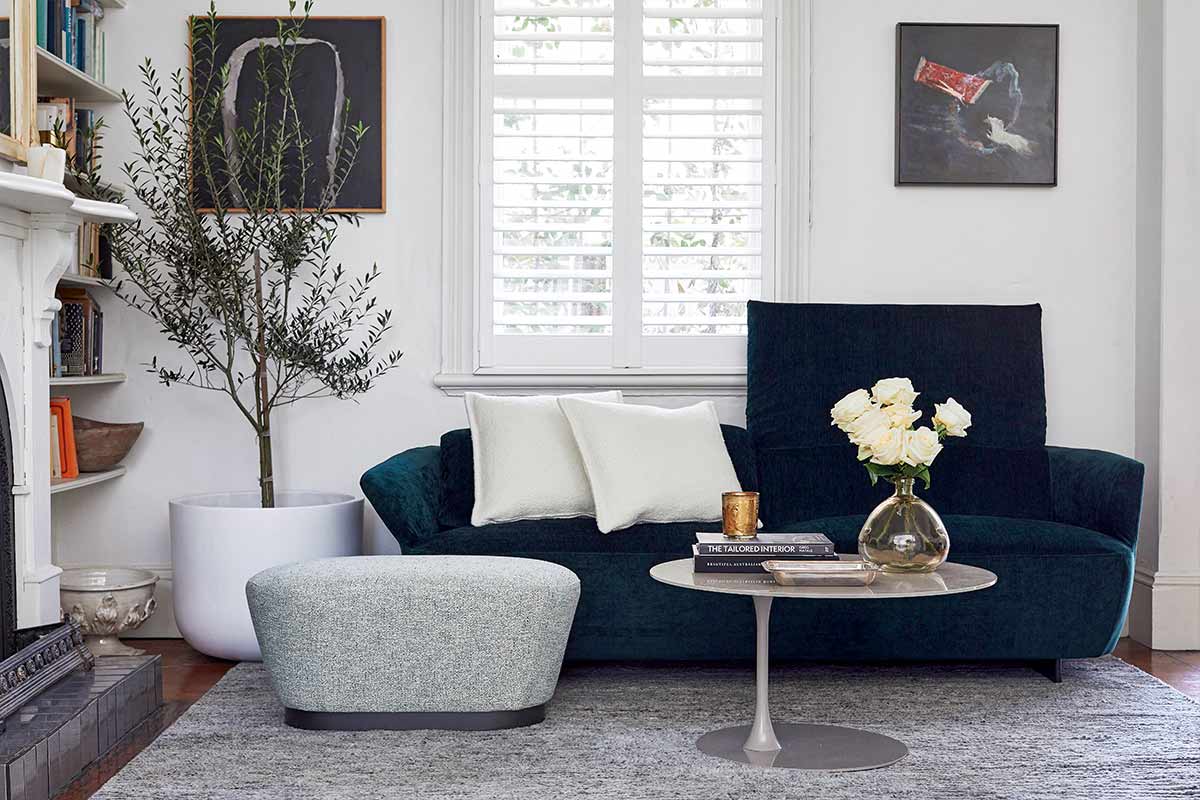 Sculptural and distinctive, Fleur is a design statement in comfortable flexibility.
In her living space, Tanya has opted for:

"I love the versatile Fleur sofa. It boasts both style and comfort in this velvety fabric, and the adjustable and concealable headrests are fabulous." - Tanya Buchanan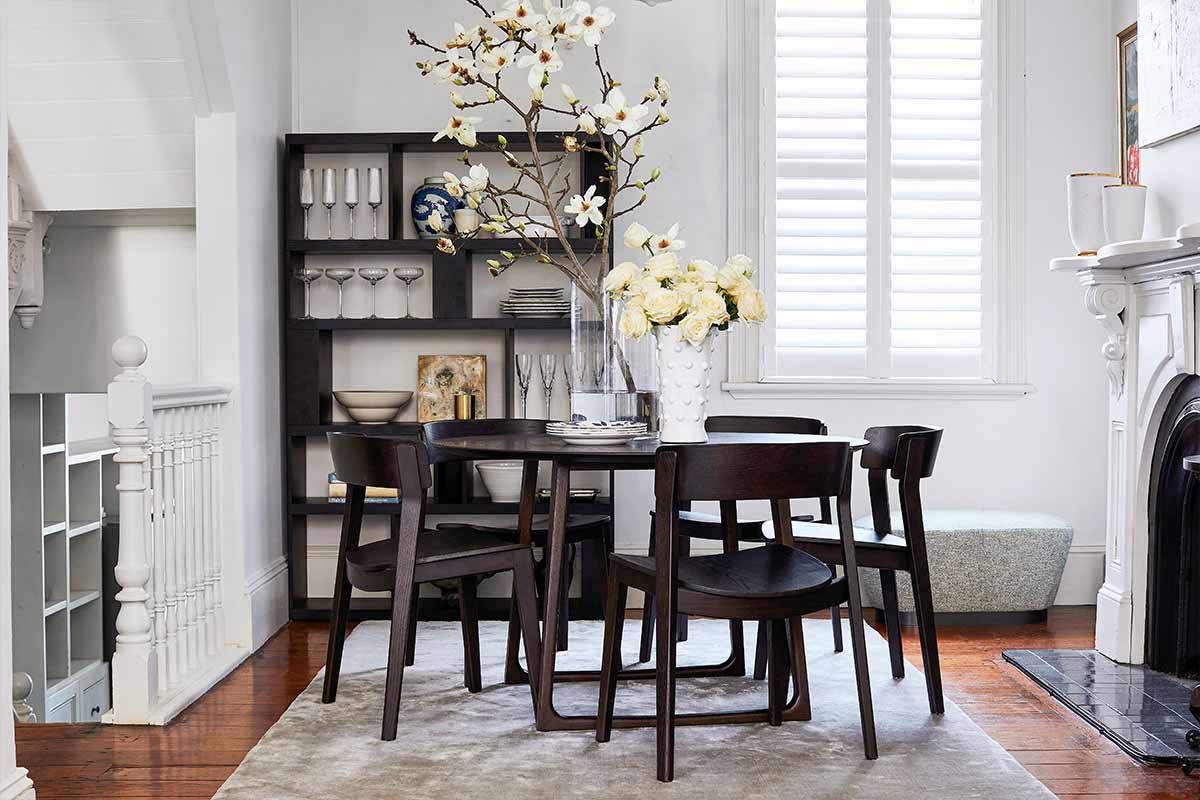 The Canyon Dining Table features a refined sled base and gently bevelled tabletop.
The dining space above features:
The Oliver Tub Chair (left) elegantly fills a corner space, while the Cassia Daybed (right) creates an elegant resting place.

Cosy reading and relaxing nooks have been created with:
The Neo Bed's plush twin bedhead is the perfect backrest for lounging or reading.
Tanya's Bedroom is styled with:
"These perfectly curated KING pieces elegantly elevate my home. My bedroom now feels like a gorgeous Parisian hotel." - Tanya Buchanan
The Luna Chair design is available in an Indoor Chair (left) and Outdoor Chair (right).
Occasional chairs create additional seating options:
Luna Outdoor Chairs are crafted with steel mesh in premium powder coat.
Stepping outdoors Tanya's courtyard is styled with:

"These handsome outdoor chairs are perfect for a spot of relaxation in the sun." - Tanya Buchanan
Shop the story