Soft and textural, playful and durable, Olley is a fun yet stylish addition to modern living spaces and decor. Available in six unique colourways, Olley appeals on so many levels.
Learn more about this luxurious space-dyed chenille that's bursting with personality and versatile styling options.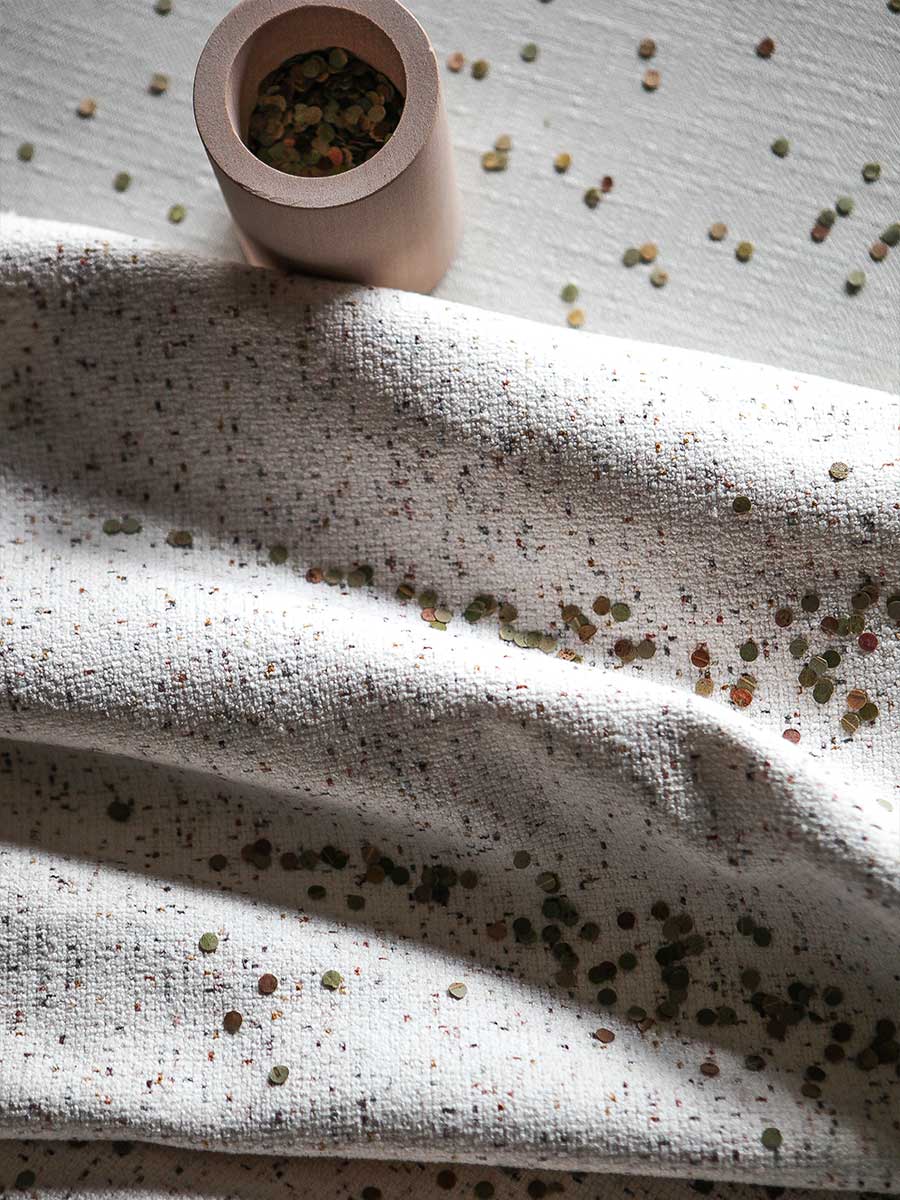 Olley's aesthetic features a natural, earthy spin on confetti.
The perfect balance of softness and durability
Like velvet, chenille fabric has a high pile making it supremely soft to touch. Whether it's for a sofa, armchair, ottoman or bed, the soft pile texture adds depth and dimension to the room while also prioritising comfort.
The softness of the Olley fabric is only outshone by its durability. Easy to clean and maintain, Olley is a heavy duty commercial grade fabric. From a waiting room armchair to the living room sofa, Olley can stand up to the hustle and bustle of everyday life.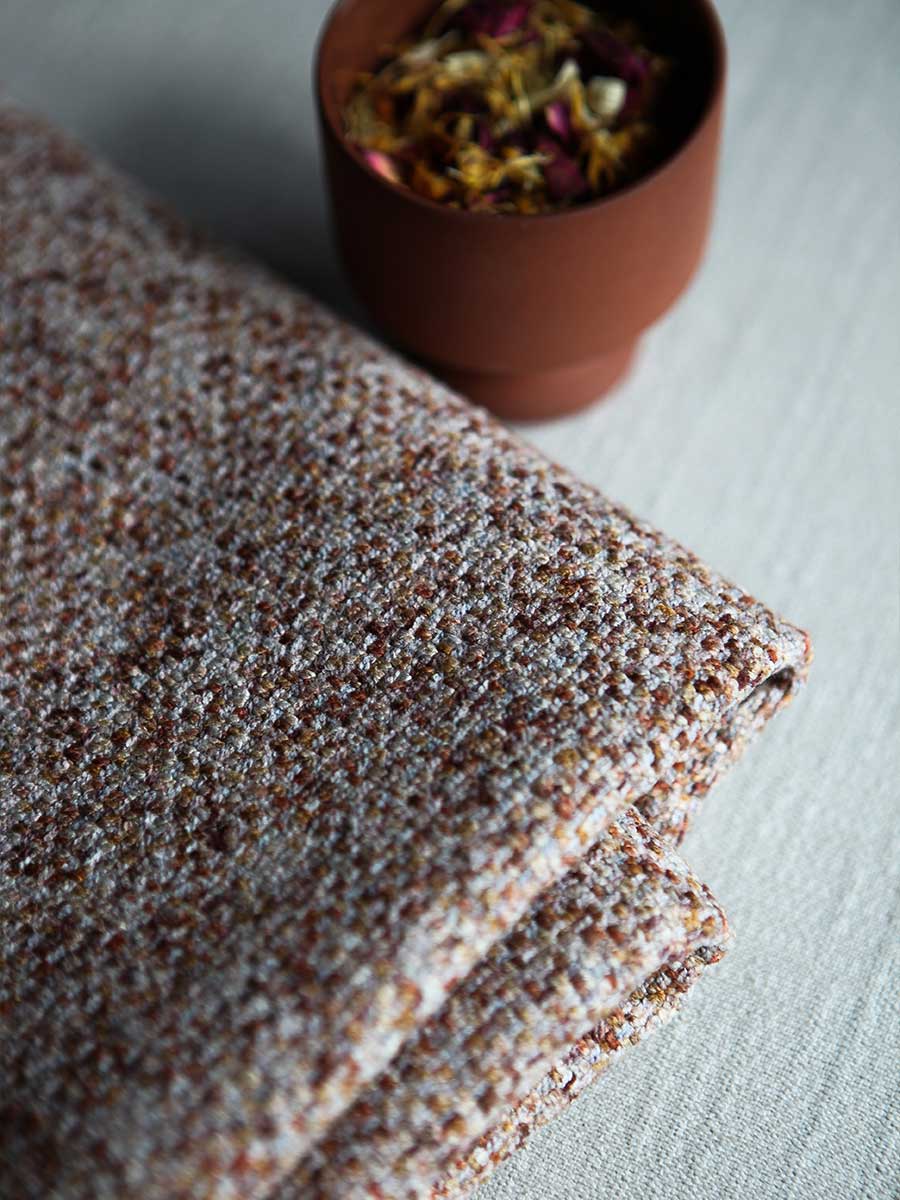 The luxurious space-dyed chenille is bursting with personality
Bold or subtle - choose your Olley
In designing the six colourways in the Olley range, KING Textile and Leather Development Manager Sebastian Nash has created a natural, earthy spin on confetti. Each colourway shows earthy tones to create a diverse collection of shades to suit every interior palette.
For those seeking a statement piece, Olley Confetti is a bright, bold choice. The neutral base features artful specks of colour that add character to the fabric.
If you prefer subtlety, the rest of the range still features the confetti inspiration in more subdued ways. Choose from the blue tones of Olley Sea Breeze, the pink and red shades of Olley Tasman Rock and Olley Spice or lean towards the neutrals of Olley Pebble and Olley Rustic.
Soft and textural, playful and durable, Olley is available in six colourways.
Olley style inspiration
The beauty of Olley is its versatility. A chameleon that works beautifully with other textures, the space-dyed yarn of Olley allows it to also work effortlessly with other colours.
When used on a sofa, the soft and luxurious Olley can serve as the focus of the room, with other fabric choices in supporting roles to complement the colour palette.
Olley works effortlessly with a variety of colours and textures.
Olley Rustic on a sofa pairs beautifully with an Armchair in Bowen Natural and a Crescent Ottoman in Preston Velvet Fern. Olley unites the otherwise disparate fabrics in a harmonious yet edgy combination of colours.
As bold as Olley can be, it can also be used with ease and confidence to add a pop of colour and intrigue to a room as an ottoman or armchair.
Luxuriously soft, Olley is a versatile styling option.

Create a cluster of Crescent Ottomans in different sizes using Olley Sea Breeze, Ashton Hampton Blue and Prestige Palomino. The two blue shades contrast seamlessly with the tan leather for depth in texture and colour.
Visit a KING Showroom or order swatches to see the true personality and colour of Olley. Touching and viewing the fabric in person is the best way to determine if a fabric is right for your space.
Explore the KING Fabric and Leather Collection.