Velvety soft in a range of rich, deep hues, Richmond is an eco-luxe fabric that expertly balances durability with style. Holding true to the sustainability values and Australian heritage of the KING brand, Richmond is a stunning addition to the fabric collection.
Learn more about this performance-meets-aesthetics fabric range, designed with reliability and comfort in mind.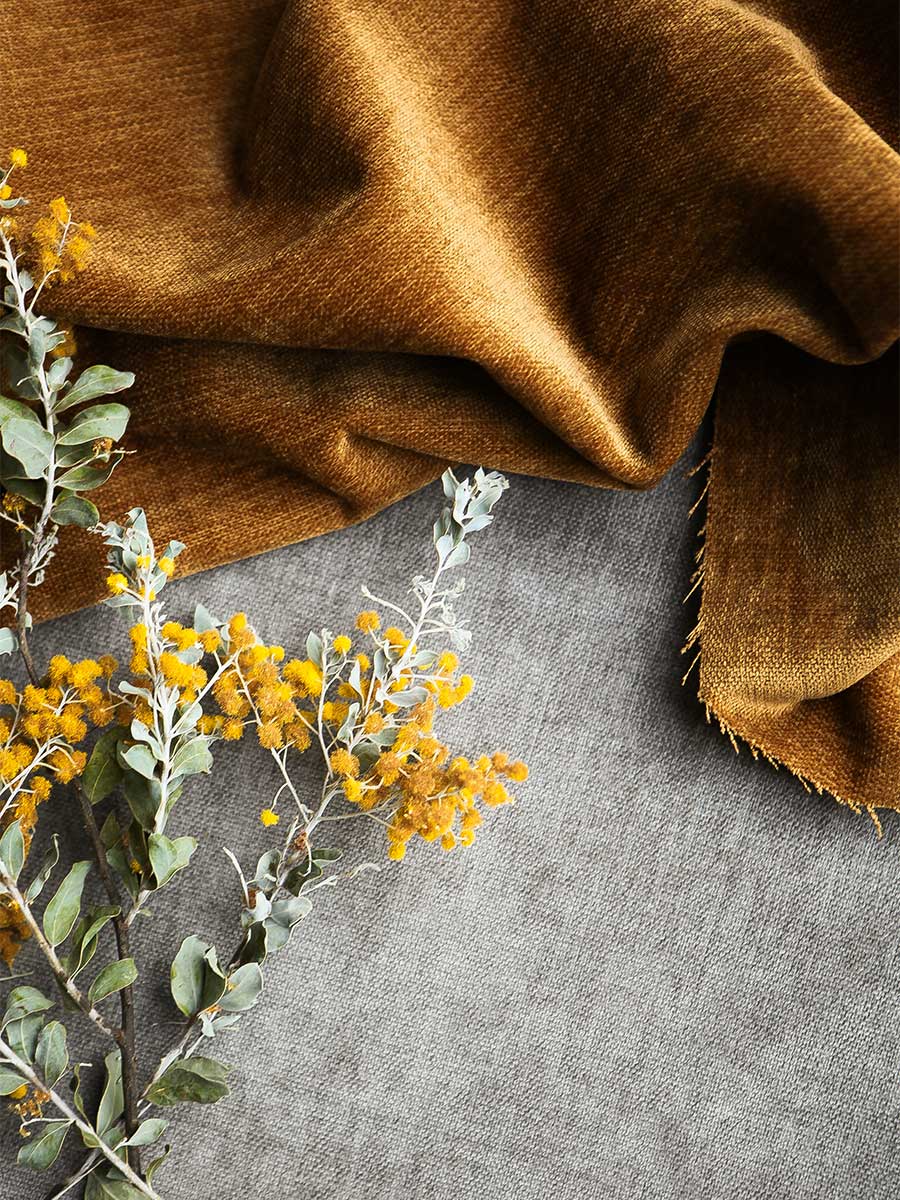 Velvet soft to touch, Richmond provides true comfort.
Inspired by the Australian landscape
It was after a visit to the Art Gallery of New South Wales in Sydney that KING Textile and Leather Development Manager Sebastian Nash had the vision for Richmond.
Inspired by the work of artists such as Arthur Streeton, the saturated colours of the Australian landscape are evident in the fabric colours. "Wattle" and "Eucalypt" capture the native greenery, "Spice" the red dust of the outback and "Ink" the deep blue ocean that laps at the coast.
These Australian-inspired hues are joined by a range of neutral shades and bold colour pops to round out the palette.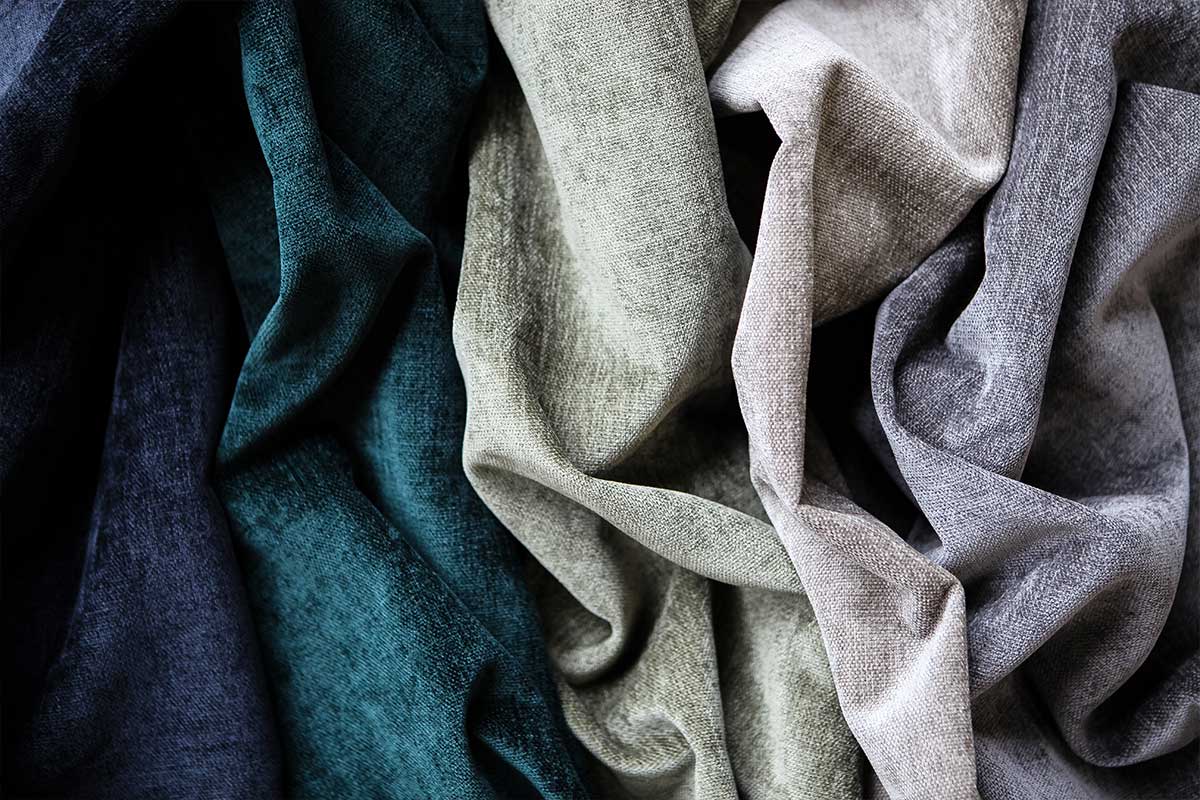 Select from a colour palette of calm neutrals and bold colour pops.
A sustainability story
In line with the KING commitment to sustainability – a commitment that harks back to the origin of the KING brand – Richmond contains 36% Repreve recycled polyester.
Repreve is made from recycled plastic bottles, taking waste that would otherwise end up in landfill and giving it new life. Also used in products such as running shoes, hiking apparel and so much more, Repreve is a high-performance fibre recognised as a global leader in sustainable production.
The sustainability benefits of Richmond only serve to enhance the appeal of this interesting collection. Inspired by nature and contributing back to nature, there is so much more to this modern fabric range.
Richmond is designed for longevity and aesthetic beauty.
Embedded performance
The Repreve manufacturing process gives the yarn a range of desirable properties that enhance the durability and performance of the fabric. It is moisture wicking, water repellent, wrinkle resistant and thermal regulating (for warming and cooling). Mimicking the look and feel of a natural fibre, Repreve adds something very special to Richmond.
A durable chenille, Richmond is a heavy commercial fabric that is ideal for busy families that need their furniture to stand up to the rigours of everyday life. As you would expect from KING, Richmond has been designed for longevity as much as it has for style.
Built to last, Richmond is the perfect combination of tactility and soft comfort.
Styling with Richmond
Richmond is velvet-soft to touch with a slight sheen to complement modern living spaces. Whether it is a sofa, armchair, ottoman or bed, you can rest assured that Richmond will provide lasting comfort.
The durability and finish of the fabric lends any of the 11 colourways in the collection well to both statement pieces and high-traffic furniture. Pair with different textures, such as leather or linen, from the KING fabric collection to create a custom look for your space.
If you're seeking a conscious fabric option with classic colours and a luxurious tactility, the Richmond chenille is a clear choice.
You can experience Richmond by visiting a KING Showroom or ordering swatches. The true depth of the colours and texture come to life when you touch and see the fabric in person.
Explore the KING Fabric and Leather Collection, or learn about how to care for your fabrics.
For more fabric inspiration, read our Olley fabric or Preston Velvet articles.